Limiting your impact on the environment while embarking on a kitchen or bathroom remodel can seem like a daunting and expensive task, but it doesn't have to be. Recent years have seen an increased interest in environmentally responsible practices. Despite the trend of going green, many homeowners are still reluctant to undergo an eco-friendly remodel because of the costs associated with environmentally responsible materials. We're here to tell you that reducing your carbon footprint while creating your dream kitchen doesn't have to break your budget.
Environmentally Responsible Manufacturing
Marsh Furniture Company is a certified member of the Kitchen Cabinet Manufacturer Association's (KCMA) Environmental Stewardship Program. Certification by this program is voluntary and ensures that Marsh Cabinets are manufactured in accordance with the most environmentally responsible practices in the industry. Marsh Furniture Company is continuously improving our manufacturing process in order to give families the highest quality cabinets while being mindful of the environment.
It's worth mentioning that cabinets that have not received the KCMA's Environmental Stewardship Program certification may emit fumes that could impact your health over time. By completing certification, Marsh Furniture Company is able to ensure that our process and products are free of these hazards. Learn more about ESP requirements here.
Since we first opened our doors in 1906, Marsh Furniture Company has proved a commitment to providing cabinetry at a value unmatched in the industry. We are among a select group of cabinet manufacturers that adhere to environmental stewardship while also delivering products that are beautiful, functional, and budget-friendly. If you're concerned with your impact on the environment, consider designing with Marsh Cabinets. Find an authorized Marsh dealer here.
Locally-Sourced Materials
As you're choosing your countertops and flooring, there are a number of eco-friendly materials to research. Bamboo, stainless steel, and concrete are all known for their small carbon footprints. However, the environmental impact of these materials can quickly increase if they have to be transported across long distances. In these cases, locally-sourced materials will be the greenest option.
You don't have to remodel your kitchen to go green. Updating your appliances and exterior doors can significantly decrease the energy your home uses.
Check out this simple list of changes you can make to start living green today.
The post Marsh Furniture Company's Environmental Responsibility appeared first on Marsh Furniture.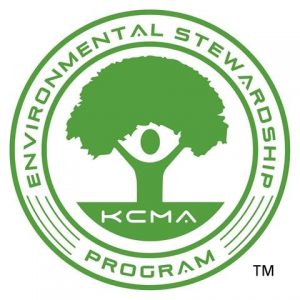 Source: Marsh Furniture